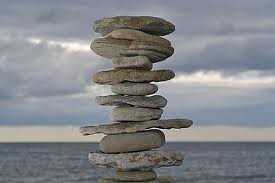 Balance is Basic!
When in his eighties, Professor Raymond Dart,
world famous anatomist, brain researcher,
and anthropologist
was asked to sum up his life's work.
Rising to his feet, he exclaimed,
"There is only one message."
"You must tell people to
balance their brains and balance their bodies.
The future lies with the balanced human!"
A positive state of balance offers
a vital key to high performance,
harmonious living,
and inner peace.
Balance is the ideal, naturally poised
human state.
*********
Our office specializes in keeping you balanced, physically and emotionally. Get balanced today!!!
We love & appreciate you!!!